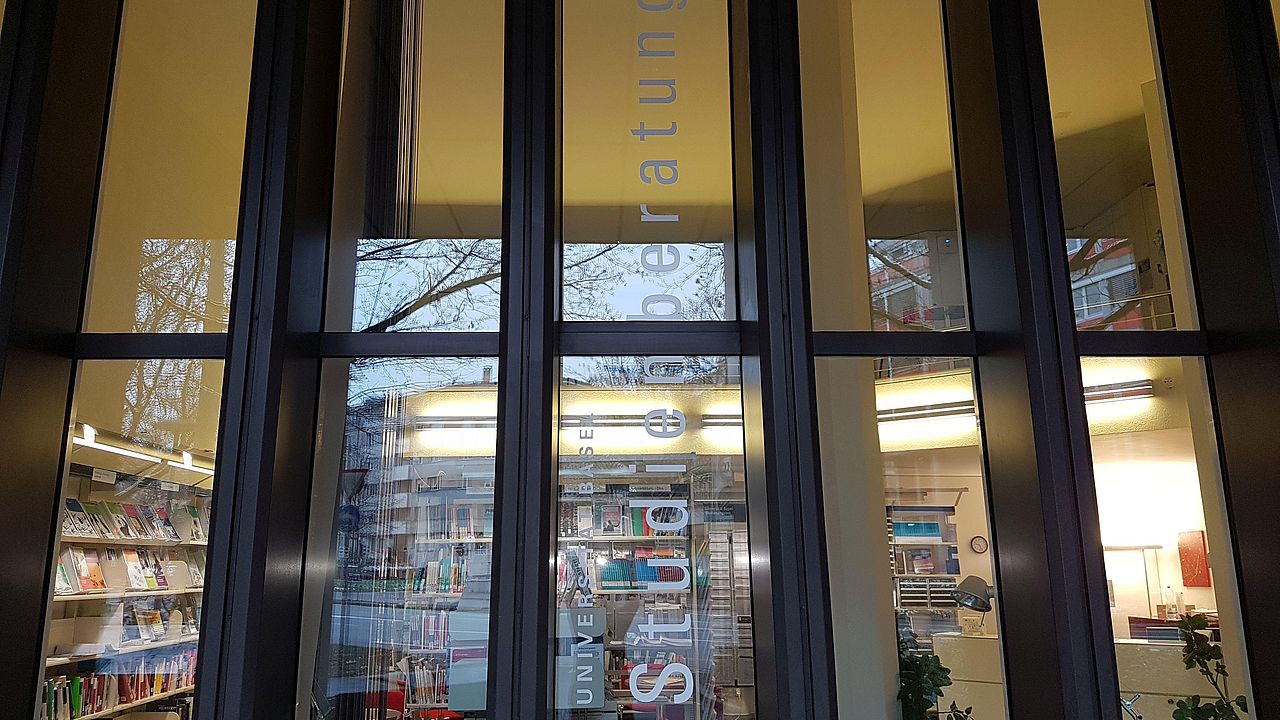 For prospective students and students from the University of Basel
Basel Student Advice Center
Welcome
Information, advice and support for students and prospective students.
The Basel Student Advice Center is available to secondary school pupils in the canton of Basel-Stadt, anyone interested in studying at the University of Basel, and all students at the University of Basel.
The center provides information and support for individual study and career choices and for topics such as planning your studies, choosing a master's program, study issues such as studying and work techniques or decision conflicts, starting your career, and continuing education. The Basel Student Advice Center also offers psychological counselingfor personal or psychological issues to students and doctoral students of the University of Basel. The advice is confidential, unbiased and free of charge.
The Basel Student Advice Center also provides a freely accessible information center with a wide range of information about study choices, study programs and careers. The information center is open to the public and is available to anyone interested in its services. There are also various informational events on offer.
(only the first page is translated into English)
We are here for you!
You can contact us by phone at the normal times, even during the current situation. We offer advice and assistance on topics such as taking a gap year, choosing your studies and career, or planning your career progression. opening hours
As of June, 8: Our information center is open again. On request, advice sessions can take place on site again. See below for more details.

We're here for you – and that hasn't changed!
For many people, the current situation is not easy: all the unknowns make the process of choosing what to study more difficult, and make it harder to carry out the gap year or studies you had planned. We are happy to offer you advice and assistance – especially at the moment.
Contact us with questions and concerns about your gap year, study and career choices or other temporary solutions, or general questions relating to your mental health and handling the current situation. Structuring your day and learning are also topics that crop up time and again, and we're happy to assist with them.
The following services are available:
We are available by telephone at the normal times. opening hours
Advice sessions take place on site, via telephone or video conference: you choose which you prefer when you make an appointment. Please contact us by telephone to arrange an appointment: +41 61 207 29 29
With observance of the protective and hygiene measures the information center is open again: Monday until Friday from 2:00 pm - 5:30 pm (for loans and returns)
The practice station for the medicine aptitude test (numerus clausus) is open again, but only with limited working spaces. Therefore limited borrowing is still available. More information (in German)
New: In June we offer two virtual simulations for the medicine aptitude test (numerus clausus). More information (in German)
We will keep you up to date with changes.
Coronavirus: how can I take care of my mental health in the present situation?
Structure your day, including breaks.
Remain active and take time to relax.
Maintain social contacts, e.g. online or by phone.
Seek help for your fears, worries and conflict
The website www.dureschnufe.ch (in German) offers an array of valuable, helpful tips (German only). The Federation of Swiss Psychologists (FSP) offers handy tips of How to survive isolation at home (German only)
Information and tips in English and in other languages (Association of Austrian psychologist)
The Basel Student Advice Center is there for you in this situation, too. Additionalservice units at the University of Basel are also available to assist you. Here is an overview:
Corona-Support of the University of Basel
More links:
Home Office: Advice on how to organise productive work under current conditions (University of Basel, in English)
Information and tips in simple German
Tips and support in Basel (in German)
Platform for exchange on mental health (in German)
Tips to stay mentally healthy at home (in German)
With virtual self-help groups through the corona pandemic (in German, French, Italian)
If you nevertheless face the odd challenging moment, please don't hesitate to call 143 (Dargebotene Hand) or 147 (Pro Juventute)! The Psychiatric Hospital of the University of Basel (UPK) provides a special coronavirus hotline at +41 61 325 55 91 (Mon-Fri, 9:00 am - 4:00 pm). Emergencies are still being handled without restrictions (+41 61 325 51 00).
The Faculty of Psychology offers every member of the University of Basel free, confidentialpsychological counseling and support. The coronavirus support team comprises qualified, experienced specialists from the Center for Psychotherapy and the Center for Developmental and Personality Psychology. Information and contact details can be found on the new website for Psychological Support During Coronavirus.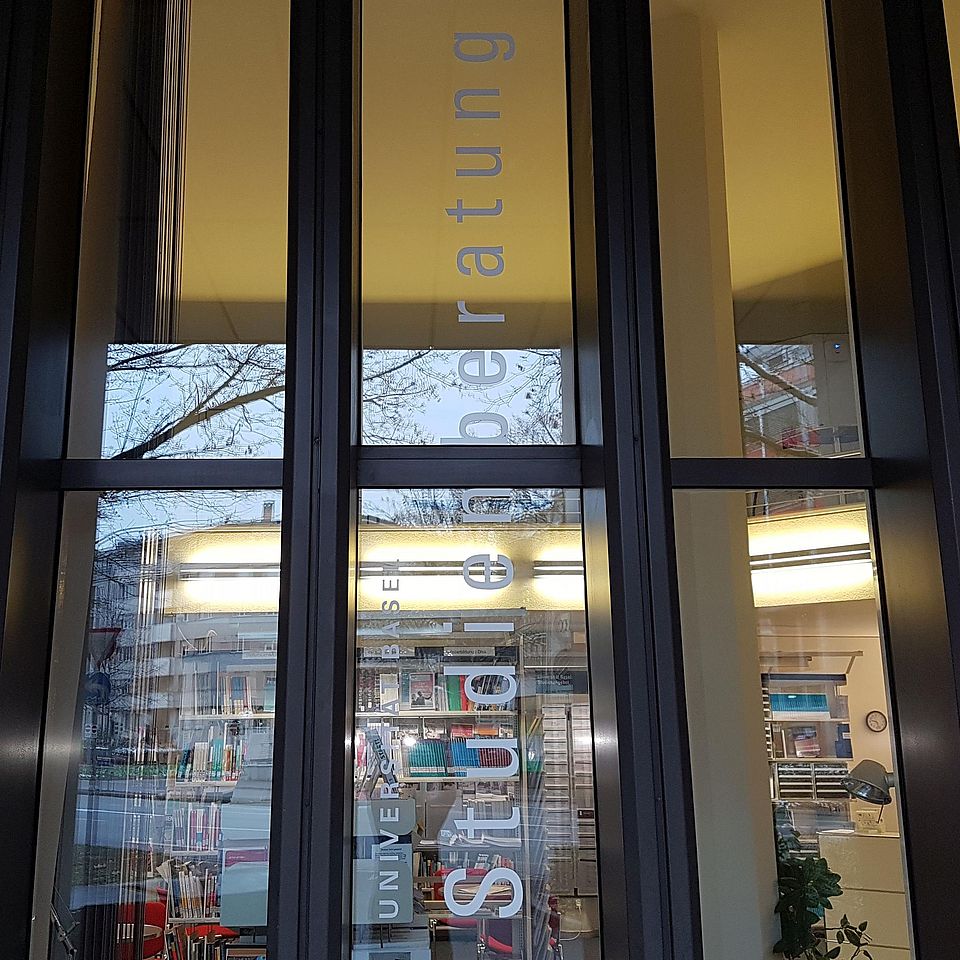 Contact
Basel Student Advice Center
Steinengraben 5
CH-4051 Basel
phone +41 61 207 29 29  or
phone +41 61 207 29 30
email studienberatung@clutterunibas.ch
Telephone hours:
Mon-Thu 10am-12noon and Mon-Fri 2pm-5pm
Opening hours (Information center):
Mon-Fri 2pm-5:30pm